MED Program Success Story!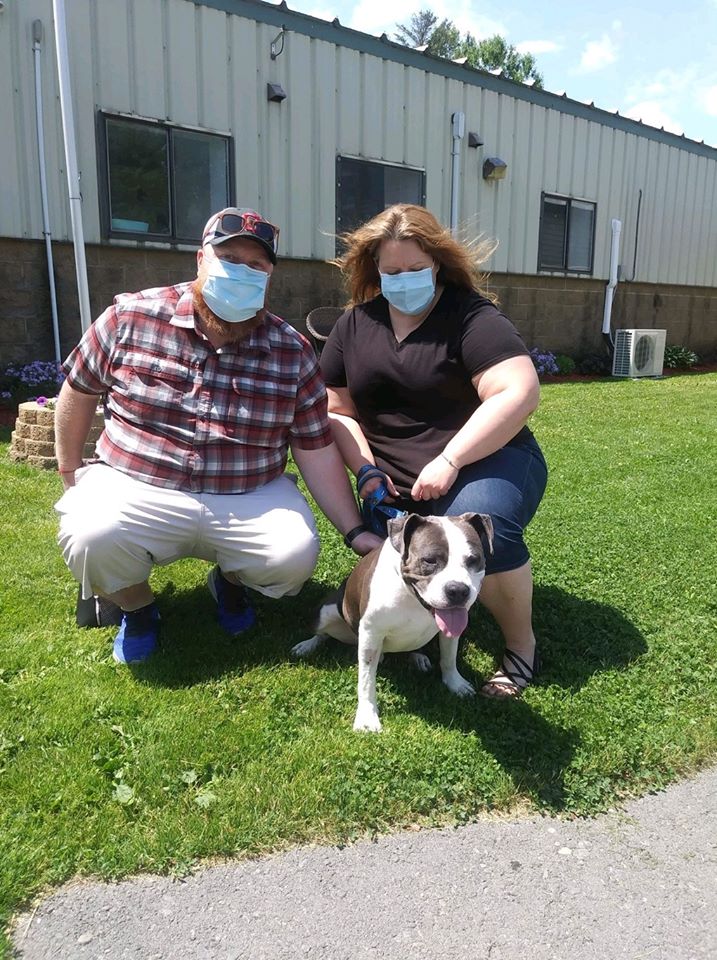 Happy tale alert! Zeus was adopted!!
Back in May, the Staffworks Fund made a $500 donation to kick off a Facebook fundraising campaign by Herkimer County Humane Society for Zeus' medical care.
Zeus was brought into the shelter as a stray and had severe ear infections and eye conditions caused by neglect that required surgery.
During one of Zeus' visits to the ophthalmologist, his adopter fell in love with him. We are so happy he found someone with a wonderful heart to care for him forever!
In 2005, Anita Vitullo established The Staffworks Fund at the Community Foundation of Herkimer & Oneida Counties. The sole mission of the Staffworks Fund is supporting nonprofit organizations that care for at-risk animals.
Since inception, the Staffworks Fund has provided more than $2.3 million in regional funding to care for abandoned and abused animals.